Governor Honors National EMS' Benny Atkins with Public Safety Award
January 4, 2020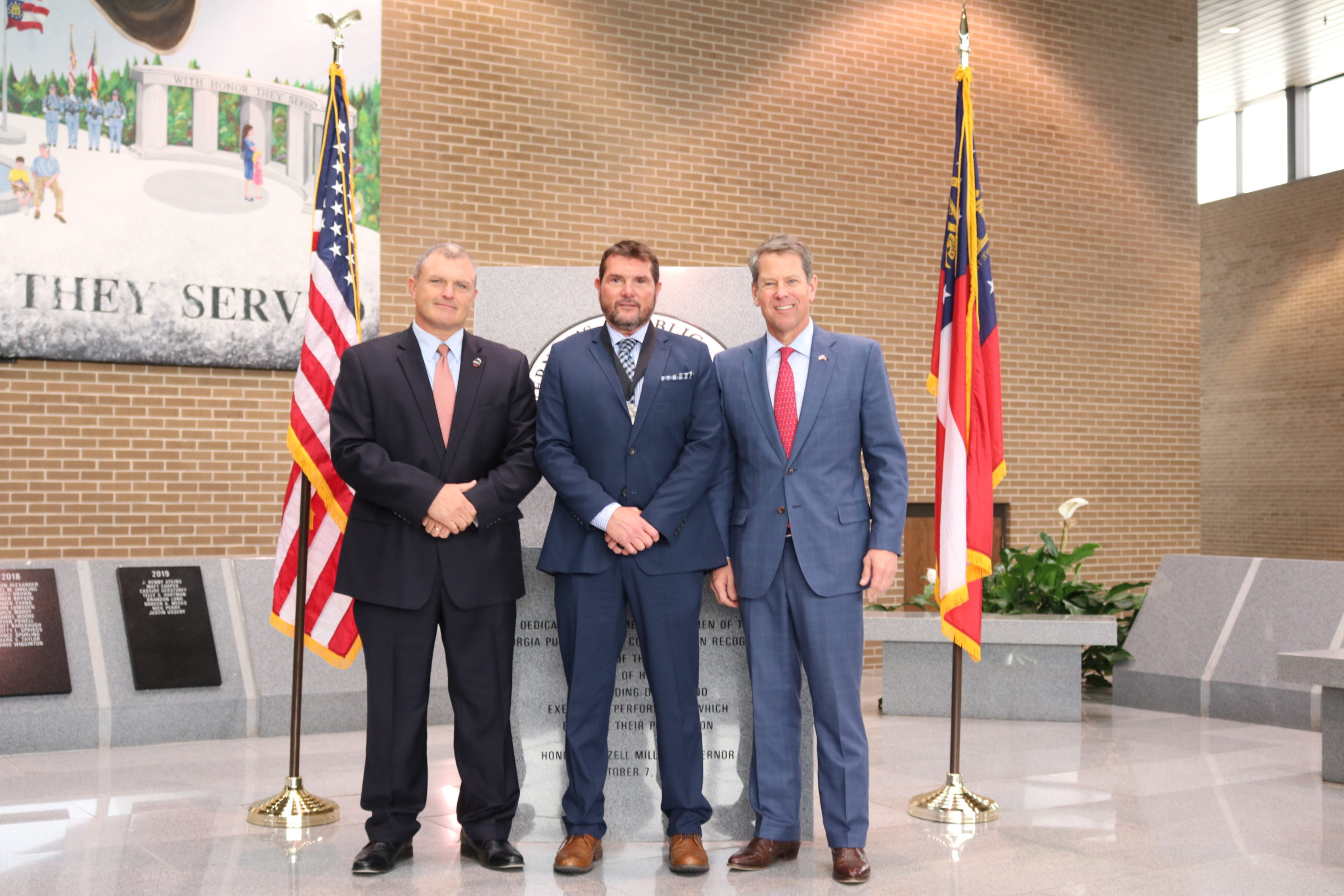 Benny Atkins, vice president of operations with National EMS, has been selected as the recipient of the Georgia Governor's Public Safety Award in recognition of his outstanding contributions to the EMS profession over the past four decades. Atkins was recognized with this prestigious award by Governor Brian Kemp during the annual ceremony held at the Georgia Public Safety Training Center in Forsyth in December.
Atkins has served with National EMS in various positions since 1982. During his leadership tenure, National EMS was recognized in 1993 as Georgia's first nationally accredited EMS provider and has been one of only eight EMS providers in the entire country to consistently maintain full accreditation through the Commission on Accreditation of Ambulance Services (CAAS) for more than 25 years.
Atkins has always focused on not only expanding the scope of his organization, but also enhancing the quality of the EMS System. He followed through on the long-term plan that his father, Pat Atkins, had always envisioned for National EMS by acquiring contiguous counties for efficiencies in reducing response time through shared resources and economies of scale.
In 2008, Atkins negotiated the contract for National EMS to double in size when it expanded from its current footprint serving Rockdale and Morgan Counties to provide 911 service to Athens-Clarke and Oconee Counties through a contract with Piedmont Athens Regional Medical Center and St. Mary's Hospital. His expansion of this family-owned business into a multi-county operation has made local governments feel like partners.
Following the passage of the Coverdell-Murphy Act in 2009, which established a Stroke System for Georgia, National EMS was one of the initial EMS pilot agencies to partner with Primary Stroke Centers and to serve as a member of the Coverdell Stroke Steering Committee in order to achieve improved outcomes for patients having a Stroke. In response to the Ebola outbreak in 2014, National EMS was one of the founding members of the Infectious Disease Transportation Network, a network of the state's elite EMS Agencies formed through Georgia Public Health to assure specialized treatment and transportation of a patient suspected of any communicable disease.
Atkins has demonstrated a commitment to not only high-quality EMS, but also the need for vertical interfacing with Georgia's Hospitals and Public Health Systems. For several years, he has served as a member of the Hospital Authority of Rockdale County and understands the need for EMS agencies and hospitals to support each other. As a result, National EMS has been engaging with hospitals in their service area with the development of Mobile Integrated Healthcare Programs to help provide continuity of care for patients by managing chronic diseases, developing prevention strategies, and addressing social service issues.
Atkins also has a commitment to his own hometown community of Conyers through the development of the Kimberley Chance Atkins Foundation for Breast Cancer Research, named after his wife who died after a battle with cancer. The Foundation, created in 2006, has raised almost three-quarters of a million dollars to promote early detection and education about prevention, treatment options and recovery.
The Award for Outstanding Contributions to the EMS Profession was presented to Atkins by Governor Brian Kemp during the annual Governor's Public Safety Awards in December. This program, which began in 1998, recognizes public safety officers who go above and beyond the call of duty to protect citizens and make significant contributions to the public safety profession at large.