National EMS now accepting applications for free accelerated EMT class in Athens
September 4, 2020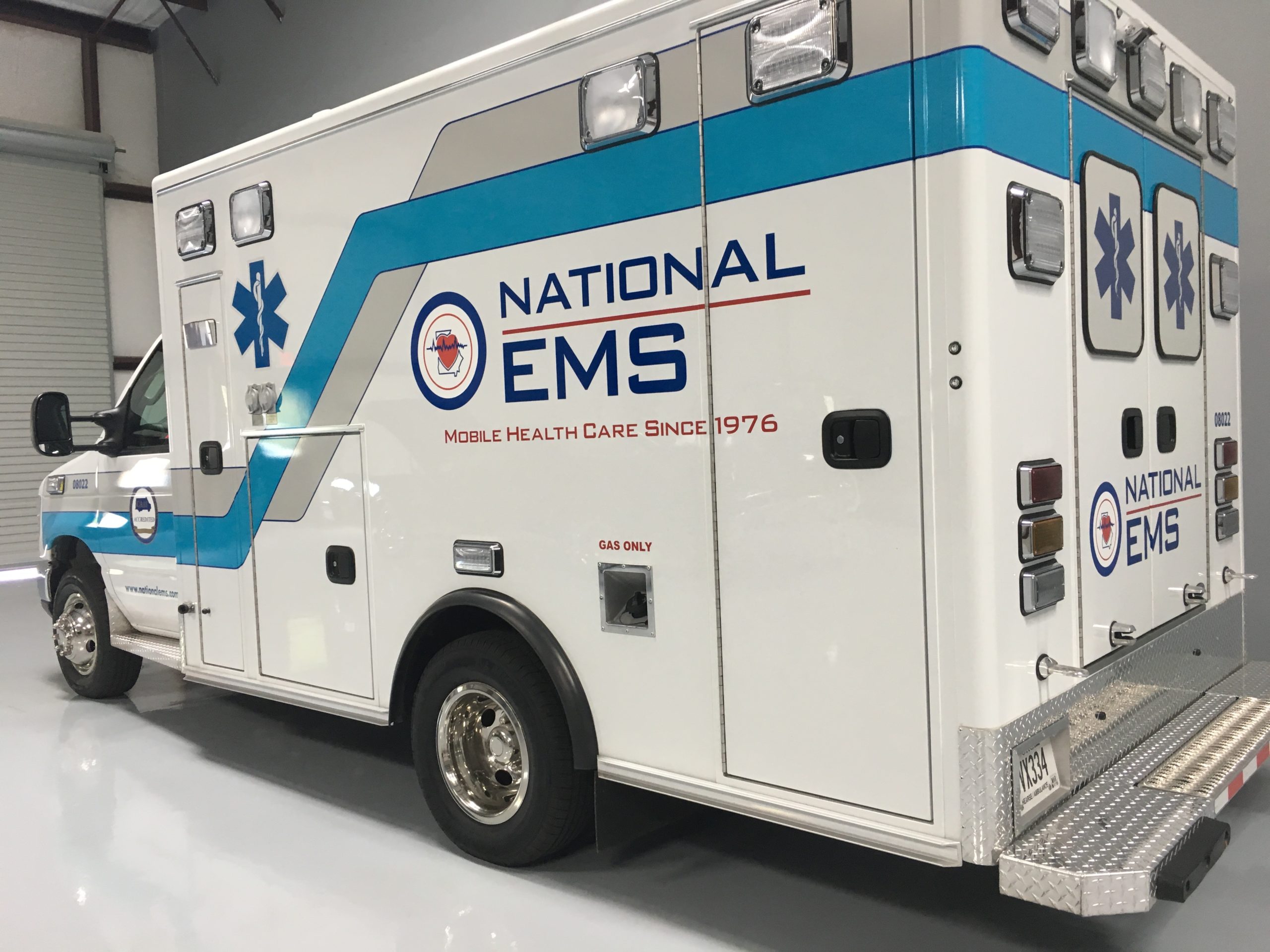 National EMS is offering the chance to become an EMT for free in just eight weeks. The company is now accepting applications for an EMT course with free tuition, certification and testing with a one-year employment commitment. To further remove barriers to entering the EMS field, National EMS is also offering a limited number of full sponsorships to include a training wage and full benefits package as a full-time employee during classroom hours throughout the course.
National EMS and its sister company, Central EMS, are offering this course in partnership with Adaptive Training Consultants. Instruction is provided by Adaptive Training Consultants. The course will have a 40-hour weekly schedule, which will include a total of 80 clinical hours on ambulances or in facilities throughout the eight-week course.
"The EMS industry has a real need for talented, dedicated students to begin their careers in EMS," said National EMS Director of Training David Briscoe. "National EMS and its sister companies in metro Atlanta have positions immediately available for these students, and this course is the first steppingstone towards continuing to develop their skills in EMS or entering other areas of the healthcare and public safety field. By providing a free class and a wage for several students to complete training full-time, we hope to remove financial barriers towards that goal."
National EMS will accept an initial 12 students into its EMT class that begins on September 30; however, the company will be operating this EMT class on a regular basis. Applicants not accepted into this program will have the opportunity to put their application forward for a future classes.
Those accepted into the free course will be fully trained and onboarded to begin working on a National EMS or Central EMS ambulance in eight weeks upon passing the national registry exam and gaining their Georgia EMT License.
To apply, interested individuals should first fill out an application at www.NationalEMS.com on the Training Academy tab prior to Friday, September 11. The second step is to attend a mandatory open interview session and assessment. These sessions are being offer over two days in two-hour increments to allow for social distancing. Masks or face coverings are required to attend the interviews.
Monday, September 14 – 8 a.m.-5 p.m. (Sign up for a two-hour slot on the website)
National EMS Headquarters, 1021 Lampkin Branch Drive, Watkinsville, GA 30677


Tuesday, September 15 – 8 a.m.-5 p.m. (Sign up for a two-hour slot on the website)
National EMS Headquarters, 1021 Lampkin Branch Drive, Watkinsville, GA 30677
Applicants should allot two hours in order to complete the interviews and assessments.
"Upon passing their exam, our students are immediately able to work on an ambulance in Athens or in metro Atlanta making up to $30,000 a year job," said Briscoe. "With a company-sponsored advanced EMT and/or paramedic class, they can advance their career to make up to $45,000 a year in a short time. This is a great opportunity."
The coursework for the class will begin on September 30 and students will graduate from the course to take their national registry exams in November.
National EMS provides 911 emergency and critical care ambulance services to the citizens of Athens-Clarke, Oconee, Rockdale and Morgan counties. National EMS was the first Georgia agency to be accredited by The Commission on Accreditation of Ambulance Services (CAAS), which signifies that the service has met the gold standard by the ambulance industry. In addition, National EMS was one of the first 17 EMS agencies in the country to receive this designation and has maintained the accreditation for more than 25 years. National EMS is a community servant and industry leader and has received both regional and statewide EMS of the year awards.